Contact us
KanDao Technology Co., Ltd.
Address
503, Building 1, Dayun Soft Parts Town, 8288 Longgang Avenue, Heao Community, Yuanshan Street, Longgang District, Shenzhen
Awards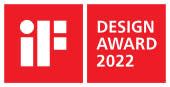 iF DESIGN AWARD 2022
iF DESIGN AWARD is annually conferred by the iF International Forum Design, which is one of the world's most prestigious industrial design organization from Germany. The 3D camera, QooCam EGO which is released by Kandao in 2022, and Kandao Obsidian Pro are honored by iF DESIGN AWARD 2022 for their unique idea of design and their outstanding functions.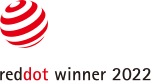 The Red Dot Design Award 2022
The Red Dot Design Award was organized by Design Zentrum Nordrhein Westfalen, the most prestigious design association in Europe, in 1995. It is known as one of the four world's major design awards with "iF Design Award" , "International Design Excellence Awards (IDEA)" and "Good Design Award". Being a 12K 3D cinematic VR camera, Kandao Obsidian Pro was rewarded by The Red Dot 2022. Kandao Meeting S also won this honor for its fine and outstanding design.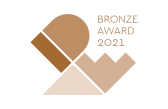 IDEA
The International Design Excellence Awards (IDEA), established in 1980 by the Industrial Designers Society of America, enjoys a worldwide reputation. Its rigorous evaluation criteria includes design innovation, user benefit, social impact, etc. Kandao Obsidian Pro, a 12K 3D film-level VR camera, is the honoree of the IDEA Bronze Award; Kandao Meeting Pro 360°, an intelligent video conferencing camera, wins the Best in Show Award.
CES Innovation Awards 2022
CES 2022 Innovation Awards is an influential competition honoring remarkable design and engineering in 27 product categories. All submissions are rigidly reviewed by 83 leading experts in consumer technology, industrial design, engineering, and media. Kandao Meeting S won the CES Innovation Awards 2022 for the perfect combination of innovative technology and appealing industrial design.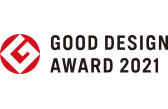 Good Design Award
The Good Design Award, founded in 1957 by the Japan Institute of Design Promotion, has a history of nearly a half-century. It is recognized as the most authoritative and influential design award in Asia, known as the "Oriental Design Oscar Award ". It is recognized as one of the 4 major international design awards along with the Red Dot Design Award, iF Design Awards, and the IDEA Design Award. Thanks to the powerful technical strength and design awareness, Kandao Meeting Pro is honored with the Good Design Award 2021.
Good Design Award 2021 Best 100
Japan Good Design Award, as one of the 4 major design awards in the world, attracted a total of 5835 products to hit the stage in 2021. Kandao Obsidian Pro stands out with superb craftsmanship and remarkable performance. It is our honor to be named Good Design Best 100 alongside globally well-known brands such as Canon, Sony, Fujifilm, and Sigma. This award made us the only Chinese camera enterprise that earned Best 100 during the past 46 years since foreign companies joined the competition.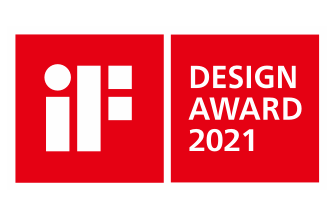 iF Design Awards 2021
iF Design Awards, abbreviated as "iF", was established in 1953. The award is regularly held by iF Industrie Forum Design, the oldest industrial design organization in Germany. It is famous for its "independent, rigorous and reliable" award concept and aims to enhance the public's understanding of design. Kandao Meeting Pro won the iF Design Awards 2021 for its unique design style and exquisite craftsmanship.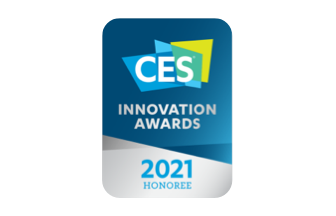 CES Innovation Awards 2021
CES Innovation Awards is set for 29 categories of consumer electronic products to recognize the outstanding achievements of consumer electronic products in design and engineering. It is the most important award in CES exhibition. Kandao Meeting pro and Kandao Obsdian Pro won the CES Design Awards in 2021 with their unique design style, exquisite craftsmanship and top technology.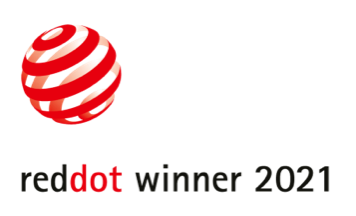 The Red Dot Design Awards 2021
The Red Dot Design Awards is recognized as an international symbol of creativity and design. Winning the award means that the appearance and texture of products have won the most authoritative "Quality Assurance". Kandao Meeting Pro won the 2021 red dot design award for its excellent performance, exquisite workmanship and proud quality.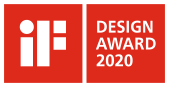 iF Design Awards 2020
The iF DESIGN AWARD is one of the most important design prizes in the world. QooCam 8K's and Kandao Meeting's winning in iF DESIGN AWARD is a seal of quality for their exceptional design and outstanding services.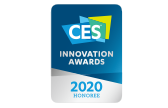 CES Innovation Awards 2020
The CES Innovation Awards program is an annual competition honoring outstanding design and engineering in consumer technology products. This recognition of Kandao Meeting in CES is a testament of its high quality and technology behind.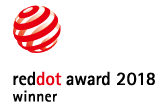 The Red Dot Design Award 2018
Awarded by the Design Zentrum Nordrhein Westfalen in Essen, Germany, the Red Dot Award is one of the world's largest design competitions since 1955. The Red Dot jury awards the internationally recognised seal of quality only to products that win them over with their high design quality.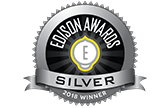 Edison Awards Silver Winner 2018
The Edison Awards has been recognizing and honoring the best in innovations and innovators since 1987. Dedicated to fostering future innovators, it honors game-changing innovations that are at the forefront of new product and service development, marketing and human-centered design, and are one of the highest accolades a company can receive in the name of successful innovation.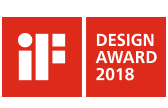 iF Design Awards 2018
Established in 1953, the iF Design Awards is recognized as one of the most respected awards within the field of design. Each year, only those with outstanding design and quality within the marketplace can set themselves apart from the competition and be awarded with an iF award. Kandao Obsidian and QooCam won over 6,400 entries from 54 countries and received prestigious 2018 iF Design Awards, which shows their high level of performance and proven design quality.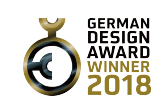 German Design Award Winner 2018
The German Design Award is one of the most prestigious design competitions in the world. Every year, only a select few products who are already recognized worldwide with high design and quality standard are eligible for nomination by the German Design Council. The "winner" title is an award of excellence bestowed only on entries chosen by the jury from within each category.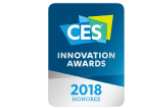 CES Innovation Awards 2018
As a global consumer electronics and consumer technology tradeshow, CES has served as the proving ground for innovators and breakthrough technologies for 50 years — the global stage where next-generation innovations are introduced to the marketplace. To honor consumer technology manufacturers and developers outstanding design and engineering in consumer electronics products, CES Innovation Awards is set up annually and only the products with great performance and design can become the winners among the fierce competition.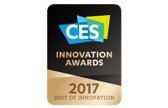 CES 2017 Best of Innovations Honoree in Digital Imaging product category
Recipients of the CES Best of Innovation Awards are viewed as trendsetters in the global technology industry. The digital imaging category has previously been dominated by top international brands such as Sony and Nikon. The Kandao Obsidian 3D VR Camera beat out fierce international competition and became the first Chinese brand product to win this award.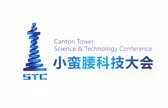 Canton Tower Science & Technology Conference 2016 Virtual Reality of the Year Award
2016 Canton Tower Science&Technology Conference-Global Mobile Developers Conference &Internet Leaders Forum, is hosted by International Data Group, the world's largest company for information technology publishing, research, convention and exhibition and venture investment, and Guangzhou Science Technology and Innovation Commission, and organized by IDG World Expo subordinated to International Data Group(IDG).