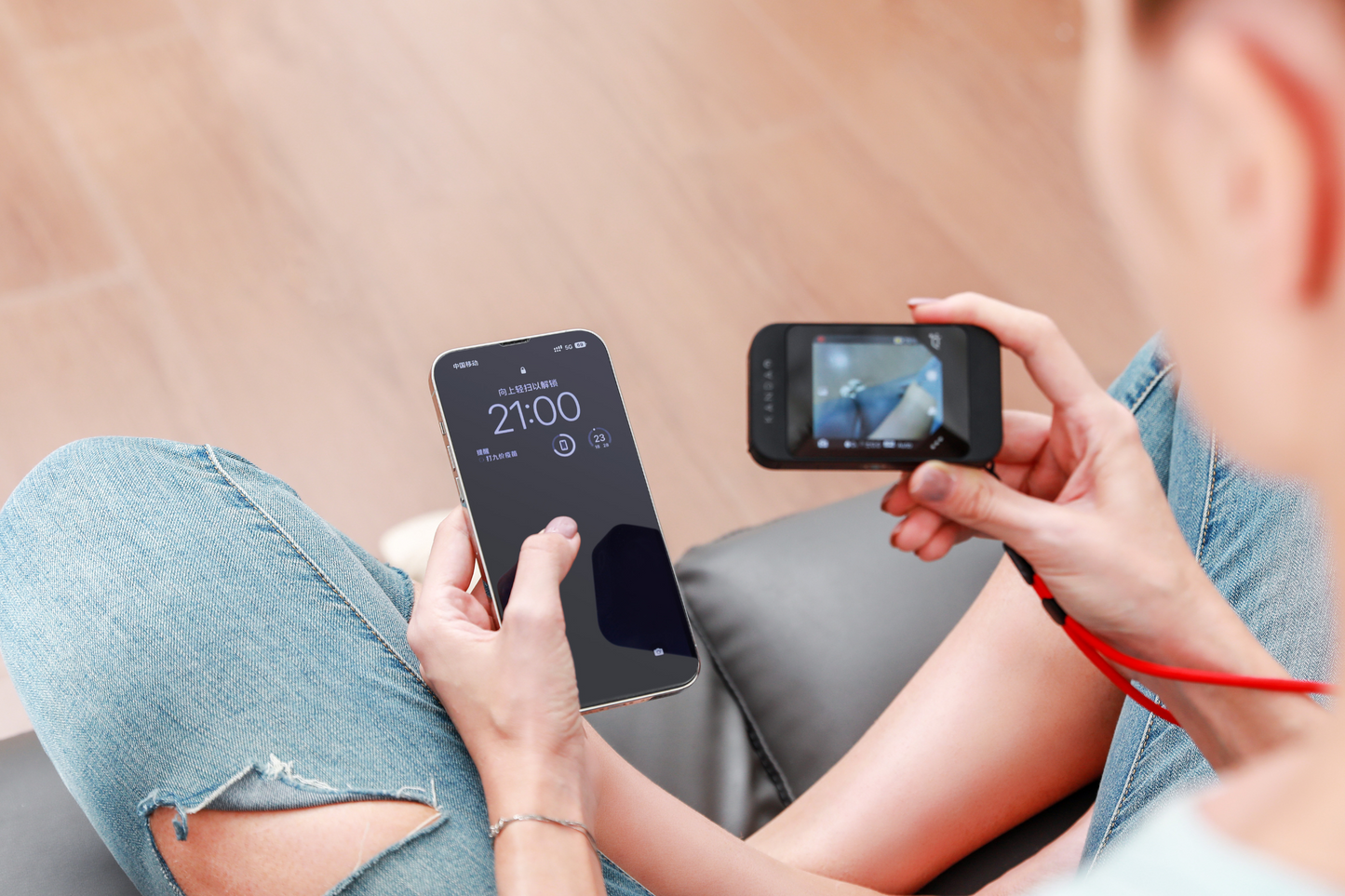 Connect via camera hotspot
Typically, there are three methods to establish a connection between the QooCam EGO camera and a mobile phone:
1. Both the camera and the mobile phone connect to the same Wi-Fi network.
2. The camera connects to the mobile phone's hotspot.
3. The mobile phone connects to the camera's hotspot.
Today, we will focus on the easiest method, which is when the mobile phone connects to the camera's hotspot.
Turn on the camera and swipe your finger down from the top of the screen.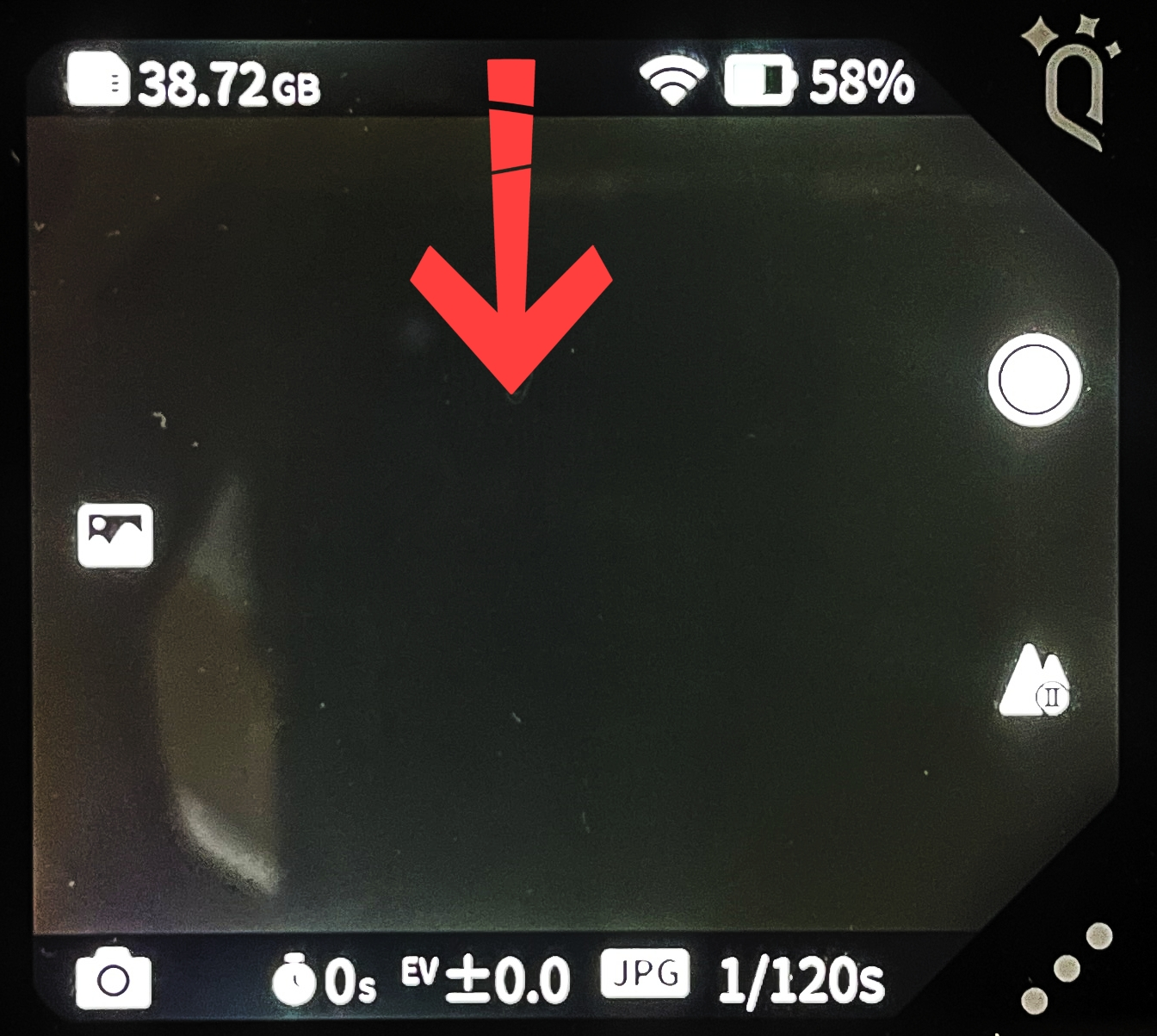 Open the settings panel and tap on the settings button in the bottom left corner.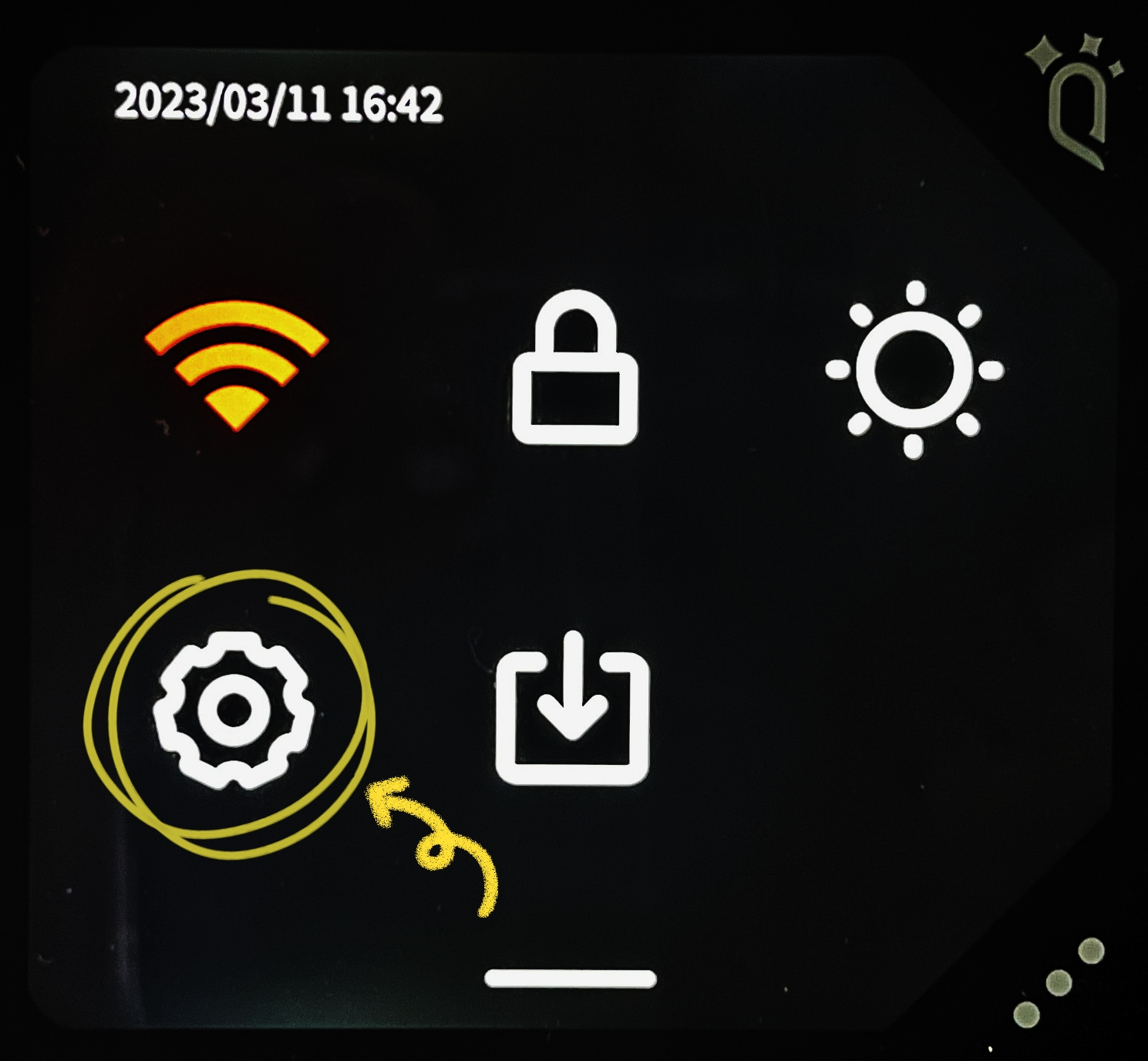 Enter the Settings page and tap on the arrow icon of Hotspot.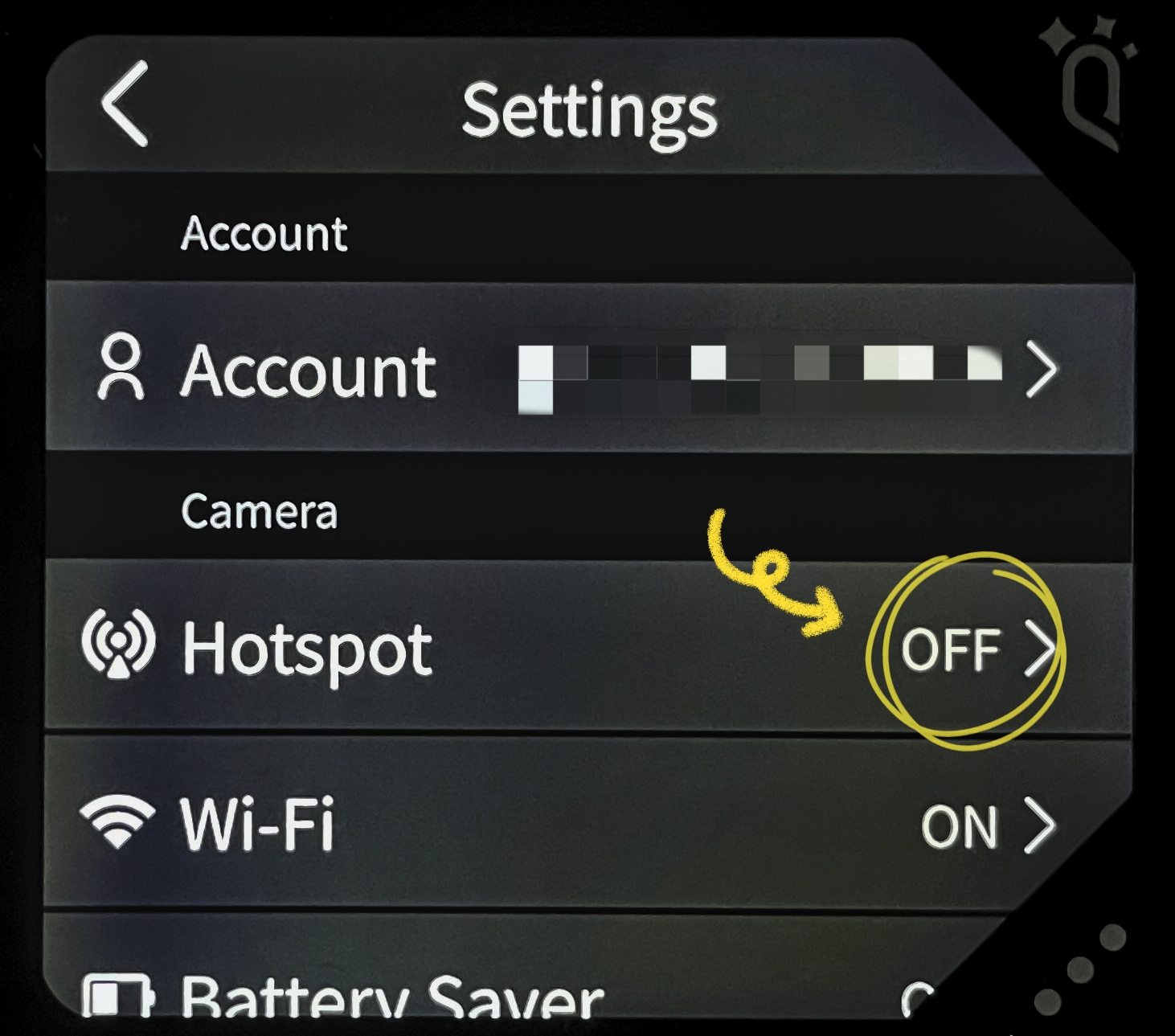 Enter the Hotspot page and turn on the hotspot switch.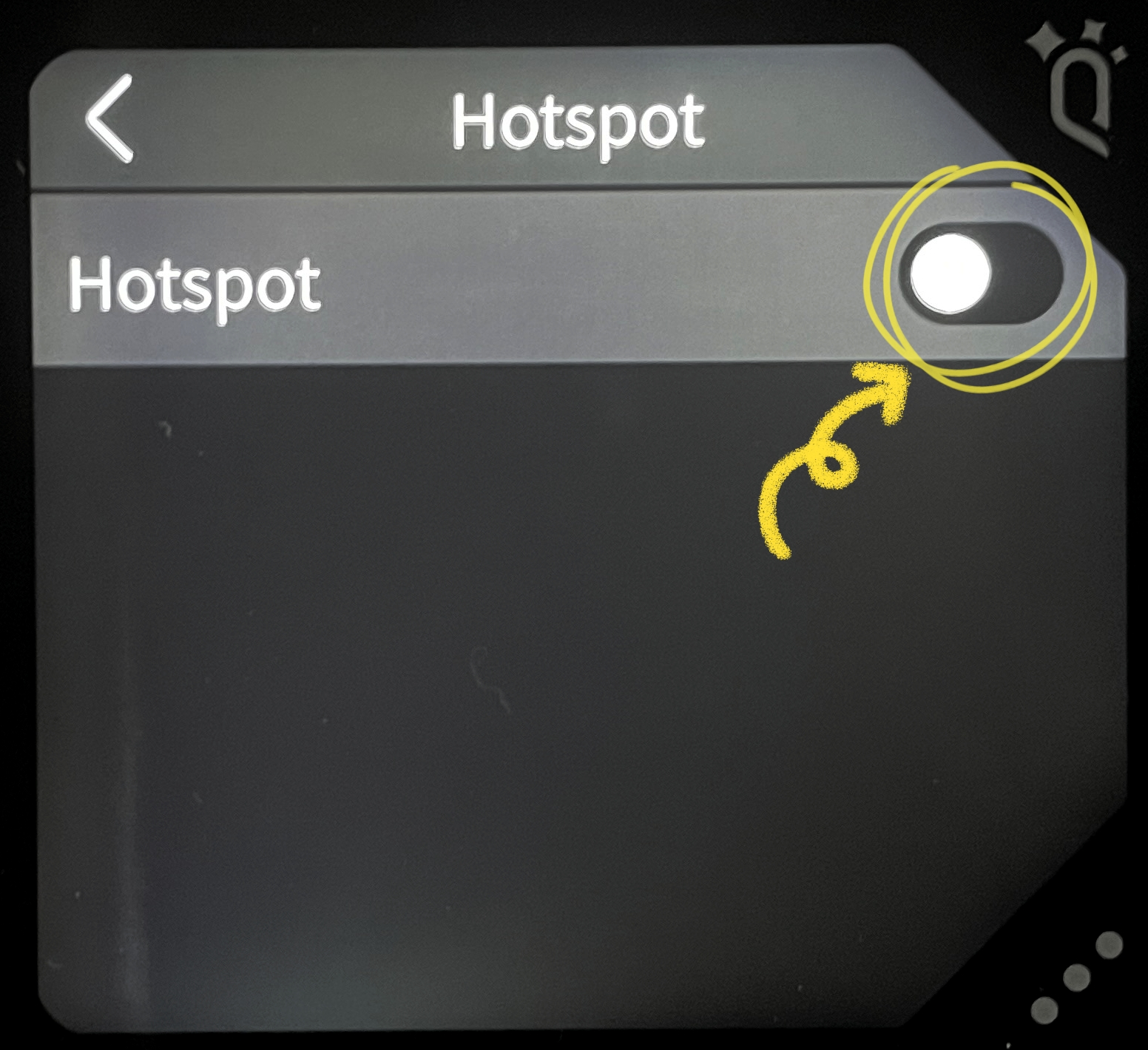 Click on the arrow icon of "Hotspot Info".
A hotspot QR code appears.
Open the QooCam app on your phone and tap the camera icon at the bottom.
Enter the camera page and tap the scanning icon at the top right corner.
The scanning frame appears. Please scan the camera's hotspot QR code with the scanning frame.
A pop-up window appears, click on "Join" to connect the phone to the camera's hotspot.
When the QooCam App enters the preview mode, it indicates a successful connection with the camera has been established.