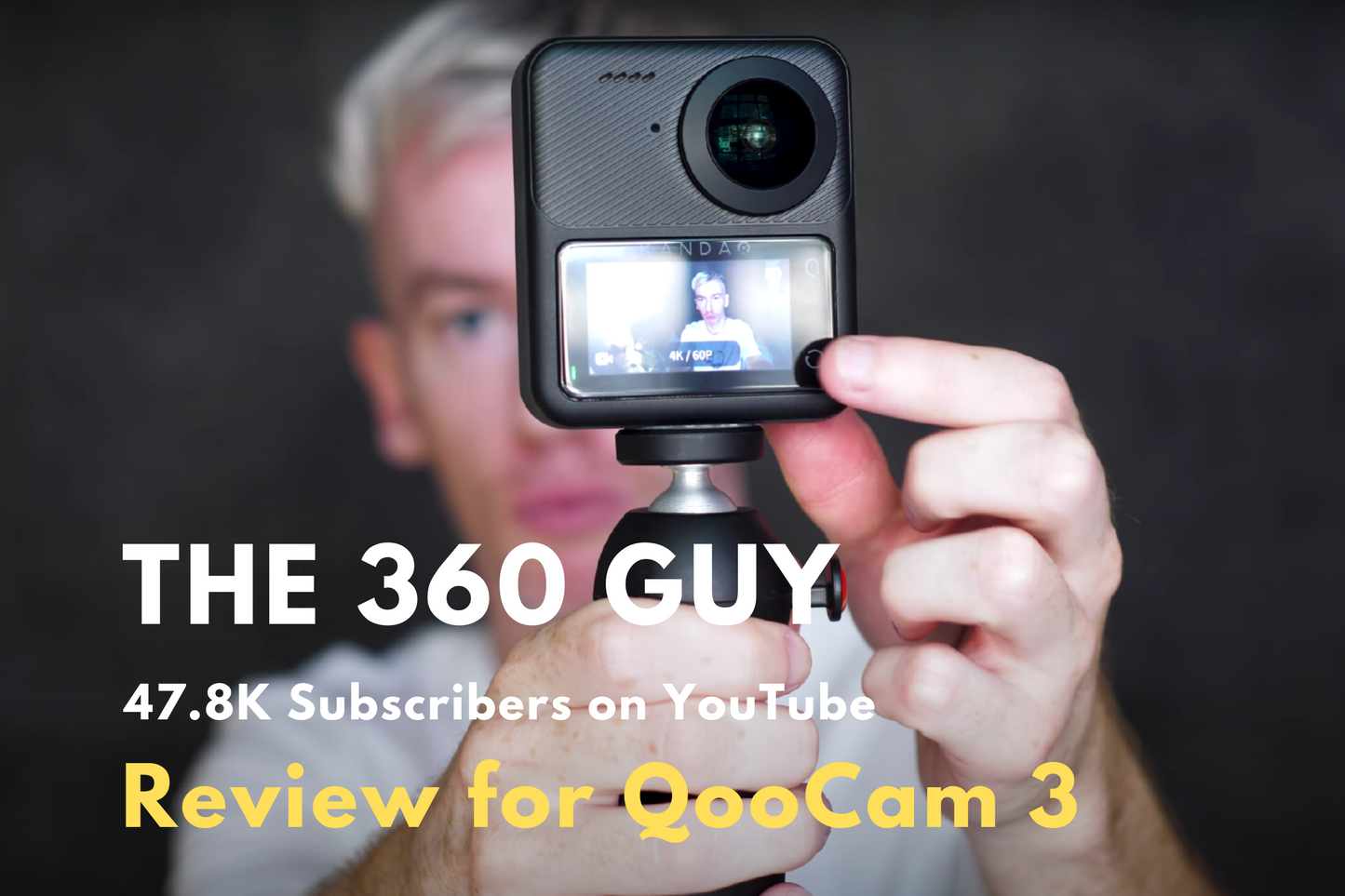 Tech YouTuber The 360 Guy gives high praises to QooCam 3 in his review video, stating, "Among the most advanced certainly with the larger sensors and the low aperture. I think it does produce the best low light 360 video that I have ever seen so far."
"The QooCam 3 features larger sensors than other consumer 360 cameras as well as an aperture of f/1.6.  This should allow the camera to pick up more light than other 360 cameras, something they have traditionally struggled with."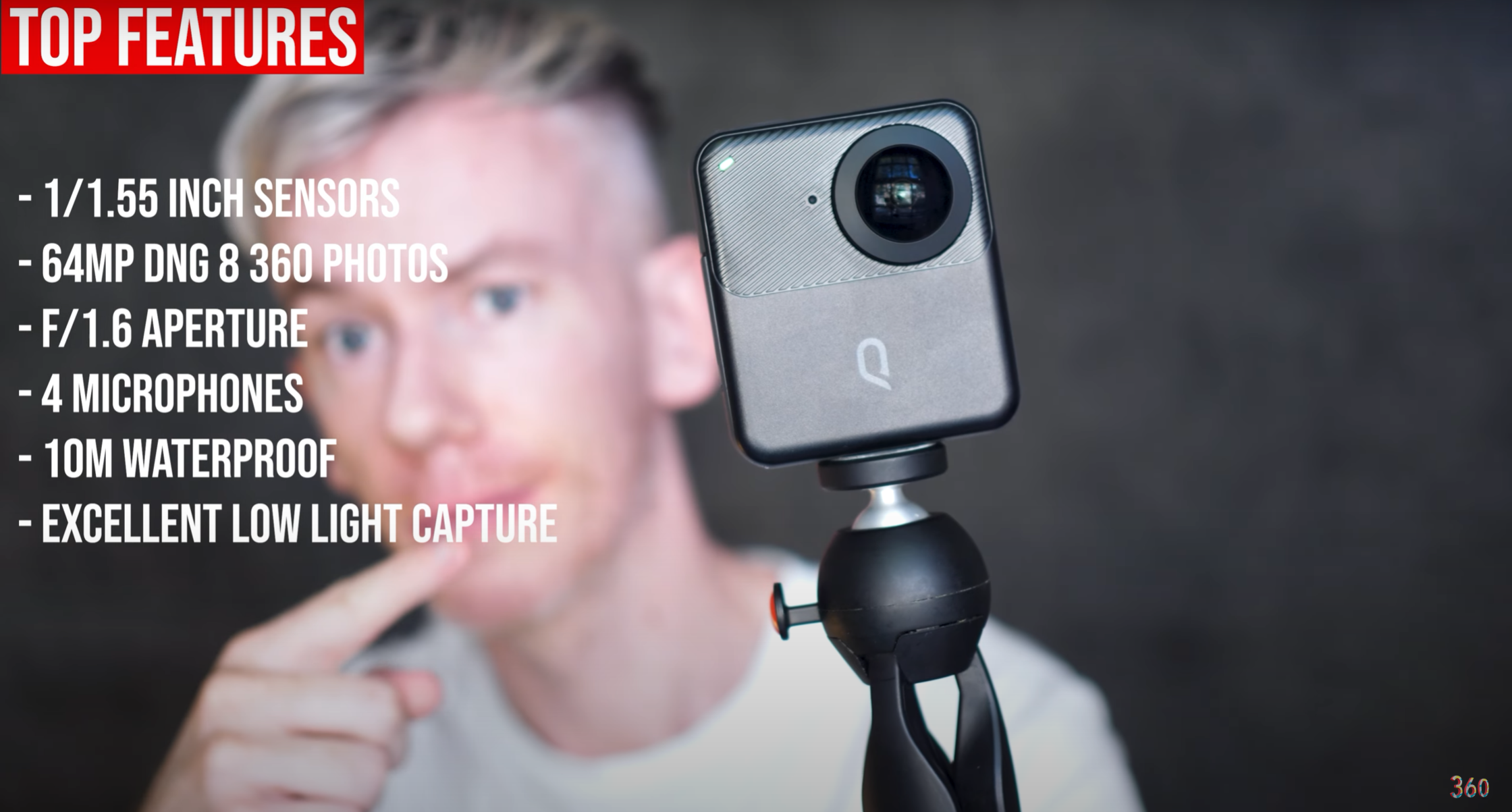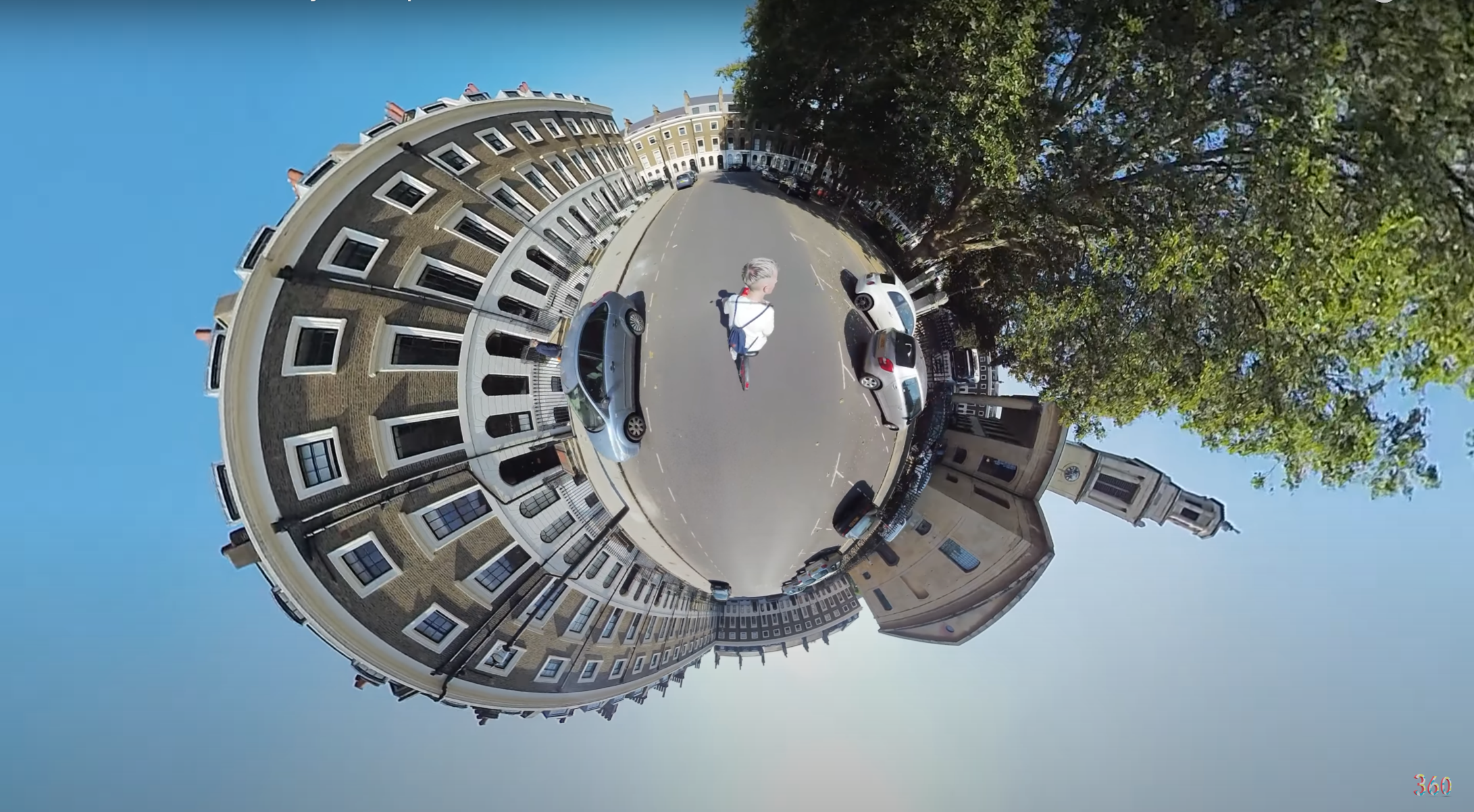 Learn more about QooCam3.