CES落地页-2
Business leaders and technology enthusiasts from all over the world will be attending CES. This year, Kandao will be releasing three new cameras below and showcasing its recently launched Qoocam EGO 3D, the world's first stereoscopic 3D camera with an integrated viewer for instant playback and its AR CAM Freeview, a camera array for bullet time video capture, and multi-camera live streaming. 
Date: January 5-8, 2023
Location:Las Vegas Convention Center
Booth NO.:15883
What's News
Kandao Meeting Ultra
360 conference device with two attached rotatable touchscreen monitors
Kandao Meeting Ultra builds upon our previous award-winning Meeting Pro 360 conference device with the addition of two touchscreen displays, an upgrade in video quality to 4K 30FPS, and multiple HDMI IN/OUT and USB A/C ports to easily screen share or connect external peripherals (camera, mics, speakers.) 
Kandao Meeting Omni
Solutions to Multi-system Collaboration
Sync up to 4 Meeting S/Pro video conferennce cameras together for larger conference spaces
The Kandao Meeting Omni integrates multiple video conferencing devices from Kandao, enabling a wider range of image and audio capture with greater AI processing capabilities. It also provides more intelligent image rendering output and audio recording and playback capabilities, to ensure the best remote video conferencing experience and meet the needs of different meeting scenarios. It is the preferred solution for intelligent conference rooms and digital spaces.
AR CAM Freeview
Camera array for bullet time video production and multi-dimensional live streaming
AR Cam is a multi-camera shooting system with ultra-high definition and ultra-high precision sync. It supports real-time synchronous output of more than 60 cameras, with high-precision frame synchronization among cameras.
Each camera:
Support 4K 60fps
60Mbps Bitrate
Support 10 bit depth
Support RTMP and RTSP streaming protocols
High-precision sync port + High-precision sync cord
PoE technology is used, which allows Ethernet cables to transmit data and power simultaneously using a single network cable.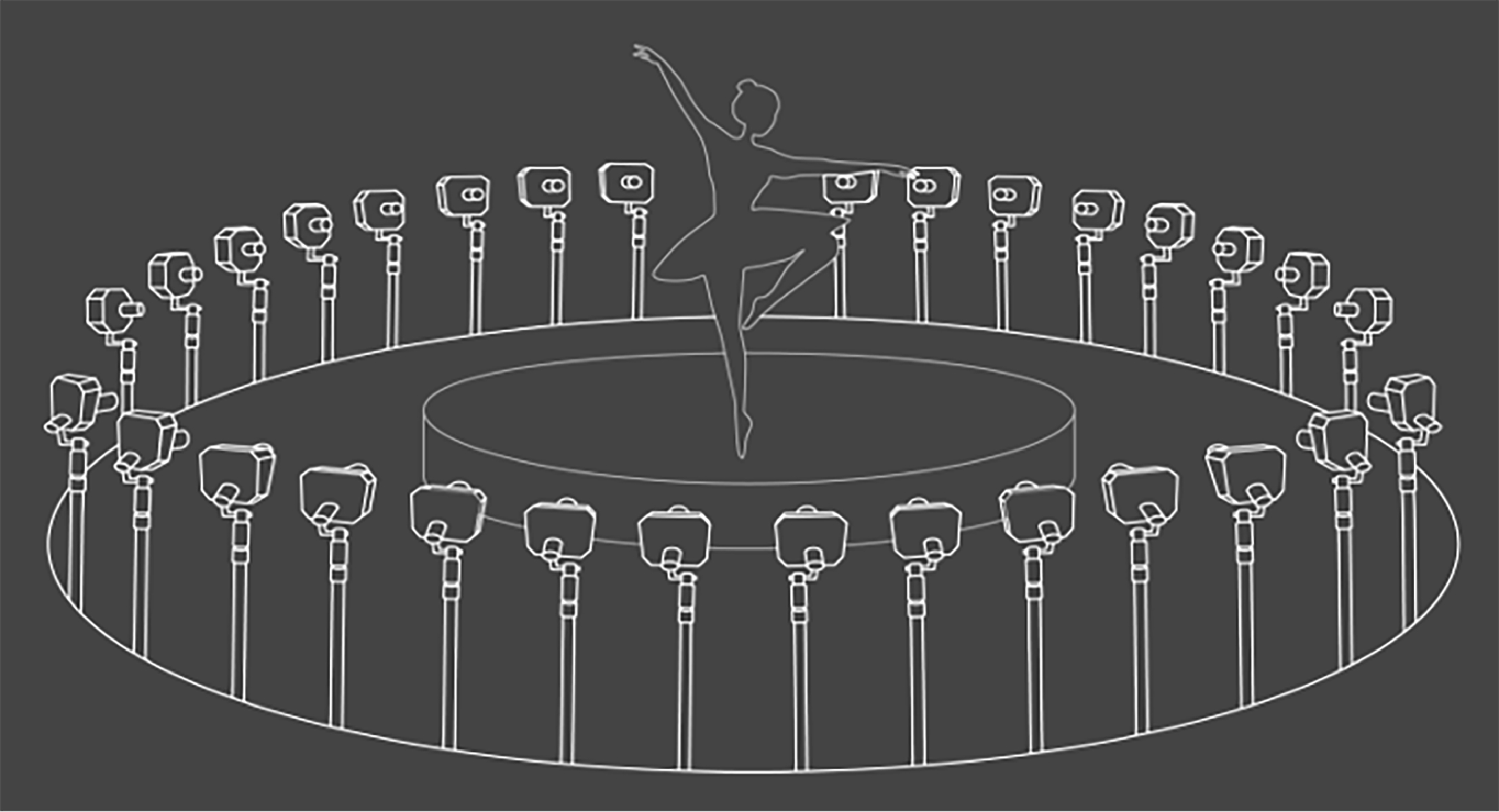 360° deployment
Record the panoramic view of wonderful moments.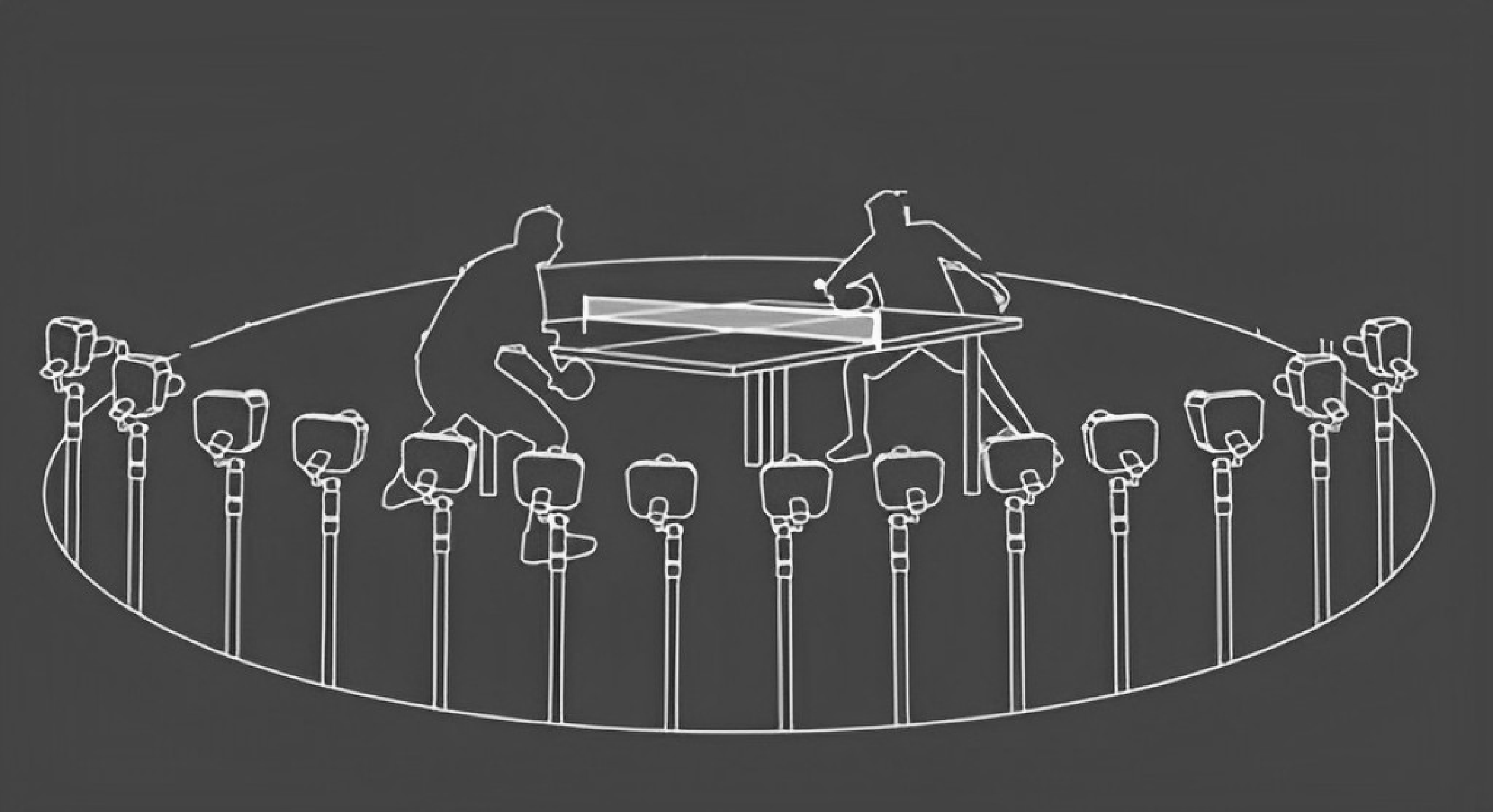 180° deployment
The number of cameras can be flexibly adjusted on site.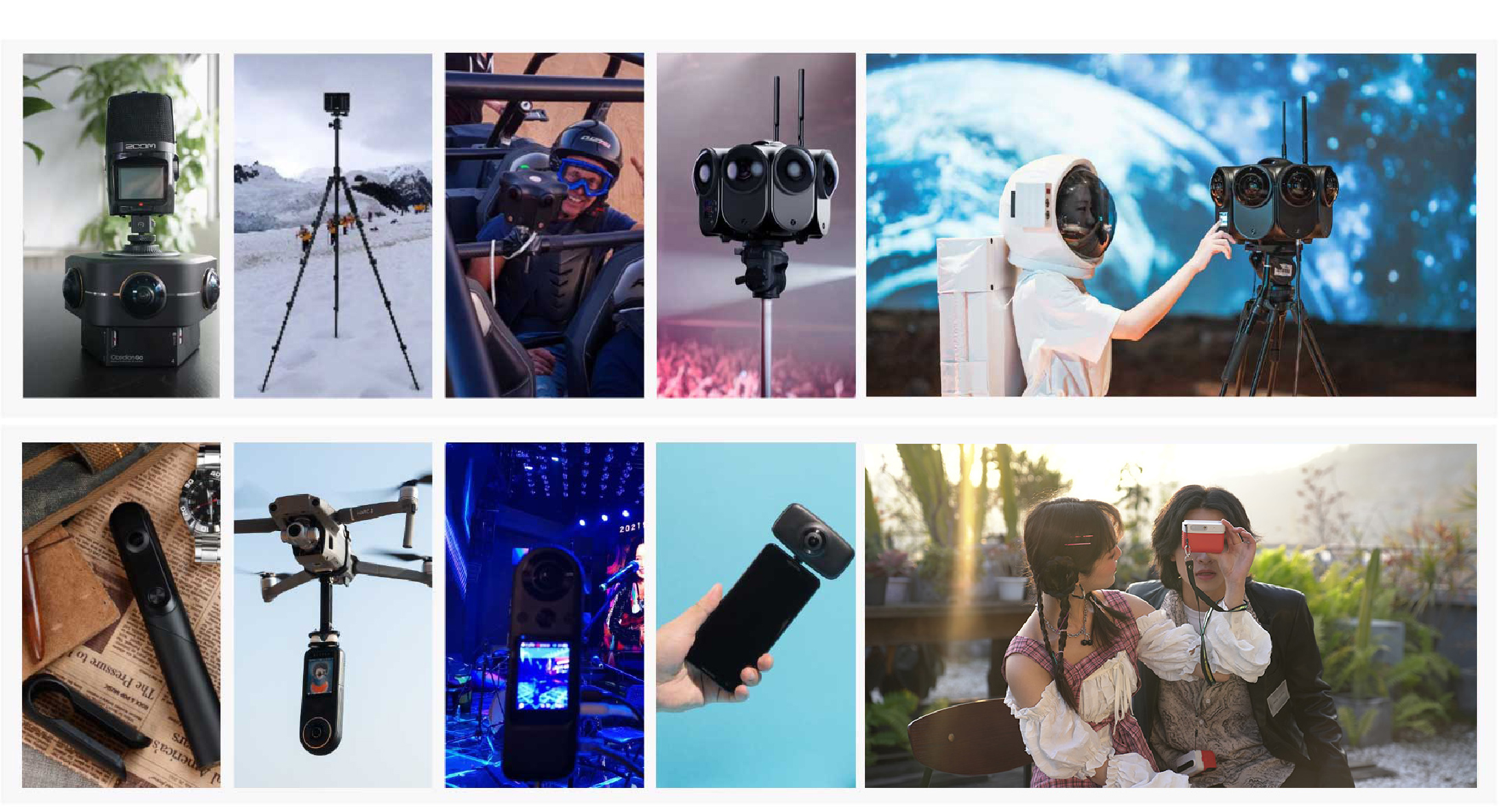 Kandao is a VR research and hardware startup focused on creating next-generation imaging products, enriching the human life experience. Driven by the development of hardware and software, Kandao is a pioneer in VR technology, Ultra-HD video cameras and video conferencing cameras. Founded in 2016, it is the first Chinese company honored by the CES Best of Innovation award in the digital imaging category, and the first company to have its 12K 3D VR camera used to live-stream in 8K VR.