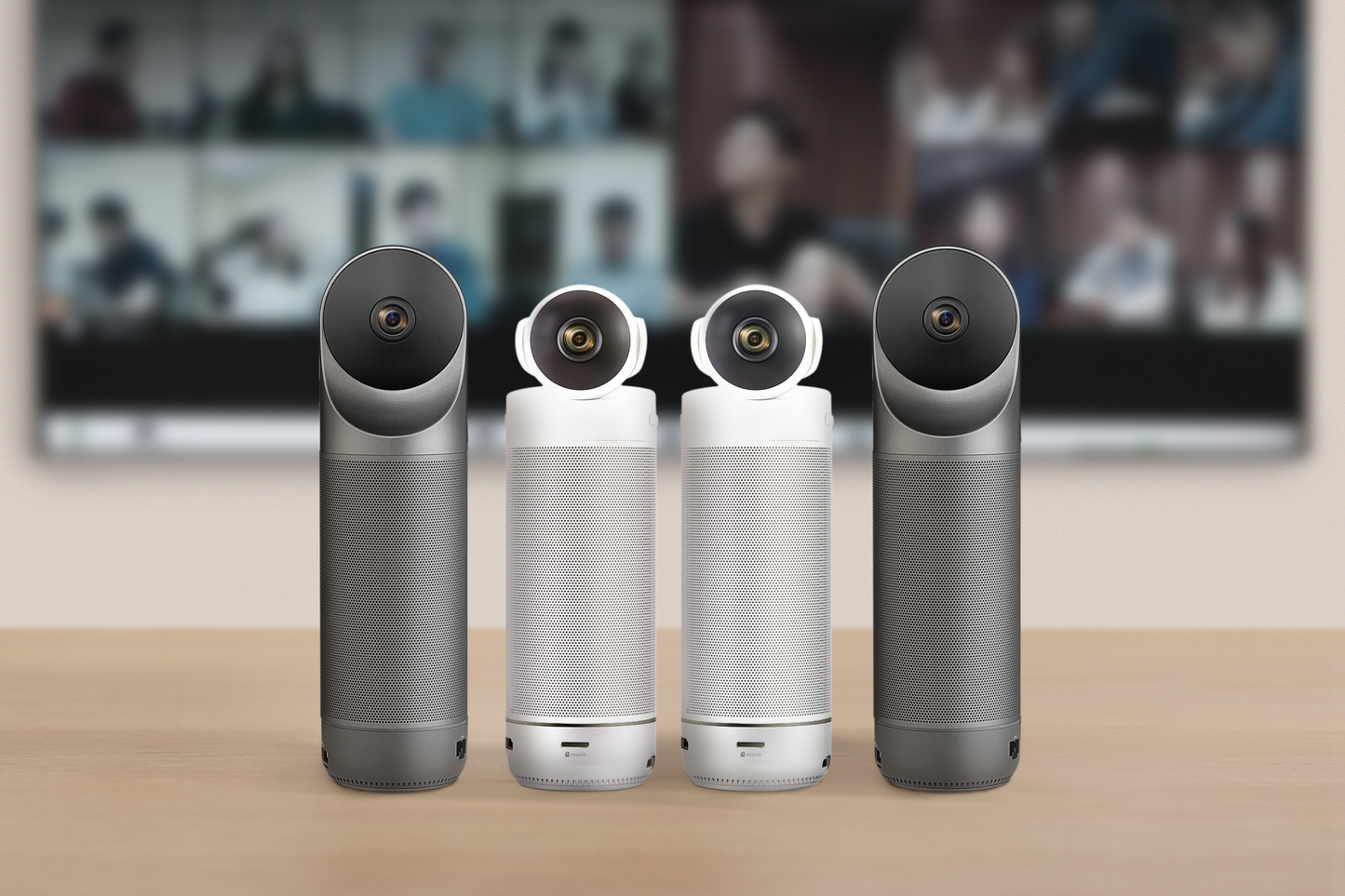 Once in the meeting, Omni defaults to "AI Tracking" + "Gallery View". The AI system intelligently recognizes the faces of participants in the meeting room and tracks the highlighted speaker with a blue box. It also intelligently adjusts the layout and number of windows in the view.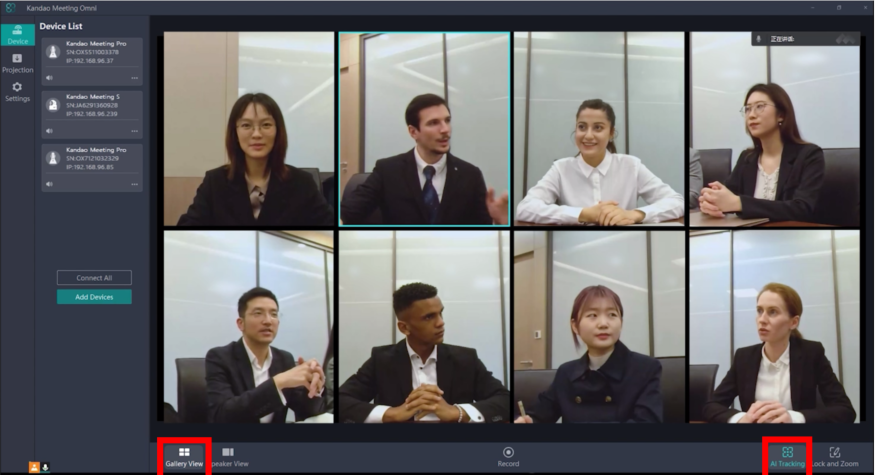 If you feel that the blue box highlighting the speaker is not prominent enough, you can choose the "Speaker View". In this view, the speaker will appear in a larger frame on the left side.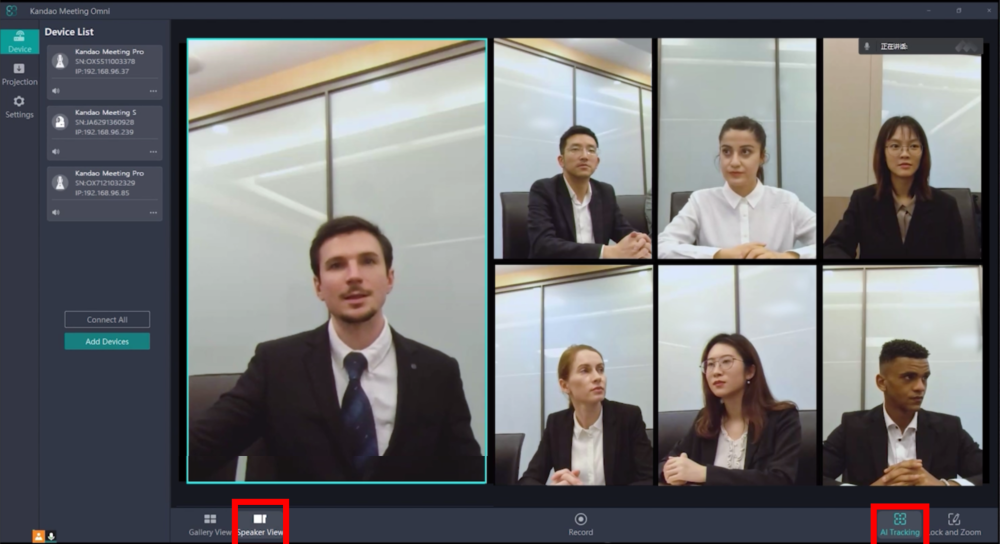 If users do not want to use the "AI Tracking" feature, they can also choose the "Lock and Zoom" mode. In this mode, they can first select whether to use the "Gallery View" or "Speaker View", then choose the number of windows, and adjust the viewing angle for each window.