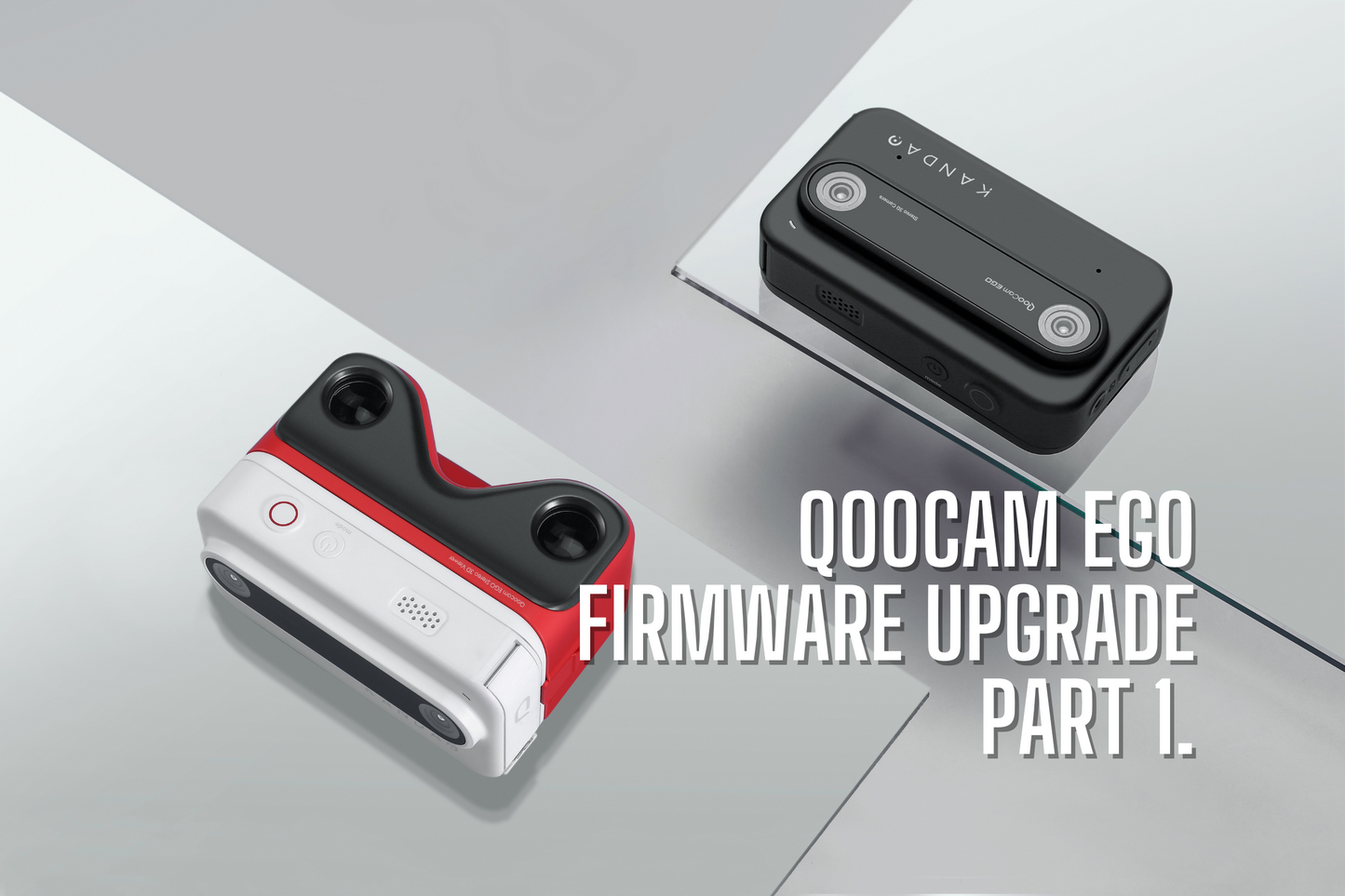 If you want to upgrade your QooCam EGO to the latest firmware, you have two options: via SD card or through the QooCam App. In this article, we'll walk you through the steps for both methods.
Important:
1.Make your current firmware version above v2.5.8. If your camera's firmware version is below v2.5.8, please read

How to Upgrade Your QooCam EGO Firmware (Ⅱ)

before proceeding.
2.U3 SD card is recommended.
3.Please ensure your camera is fully charged, with more than 50% remaining at least.
Additionally, it's recommended that you back up your data before updating your firmware to prevent any data loss.
Upgrade via SD Card
1.Download the QooCam EGO firmware from the Kandao official website.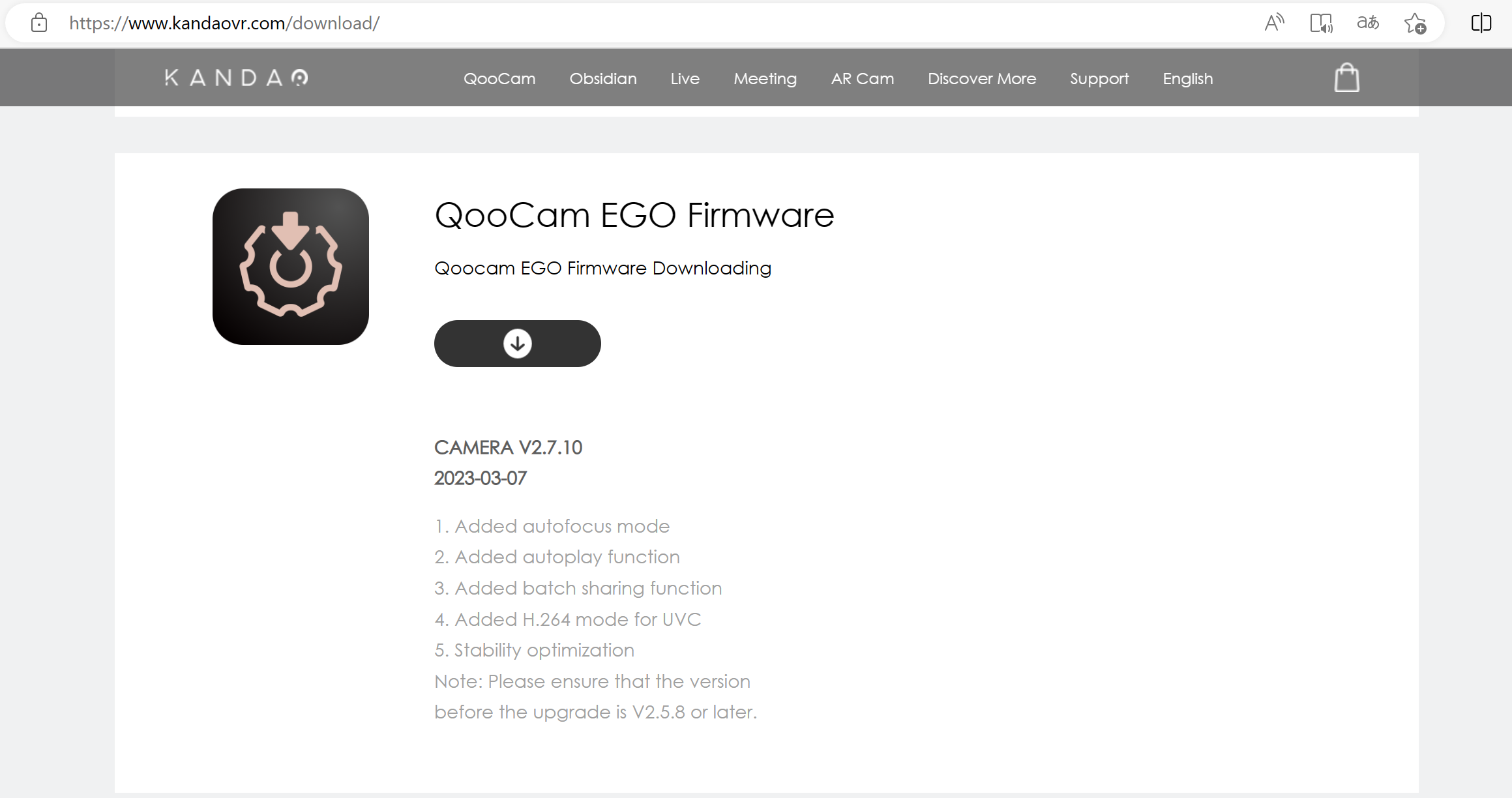 2.Insert the Micro SD card into your EGO and turn on the camera.
3.Connect your EGO to a computer via a USB cable, and select "Transfer" from the "USB Mode" interface with three options prompted.
*If the camera doesn't respond, try another cable.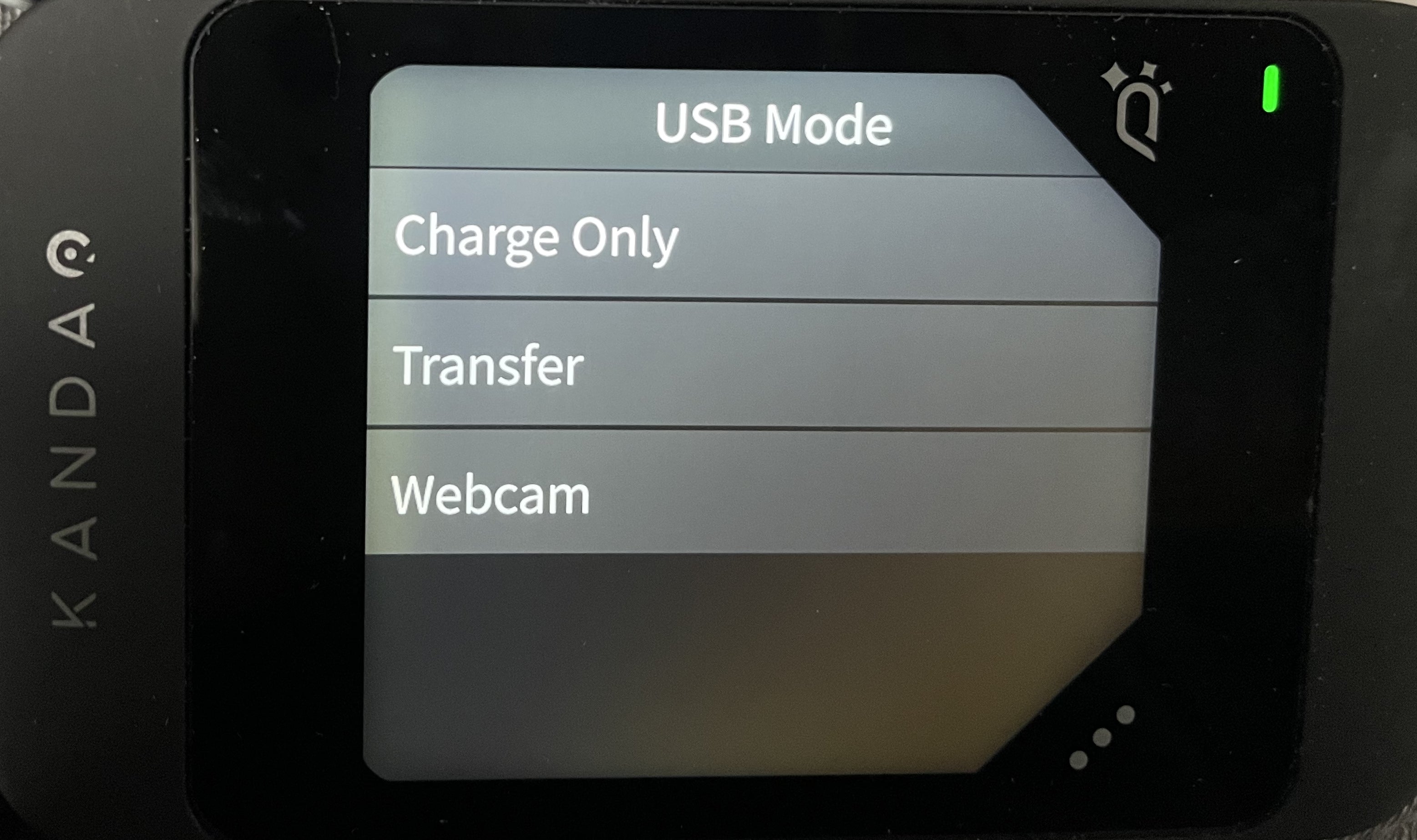 4.Copy the firmware file onto the SD card directly rather than other folders on your card.
*Please make sure you delete the old firmware file and kept the file name of the newly downloaded firmware unchanged, or the system might not identify the latest firmware automatically, causing issues when updating.

 5.Disconnect EGO from the computer, and tap "Upgrade" when the prompt appears. The indicator will flash red and blue during the process, and the camera will restart automatically once the upgrade is completed.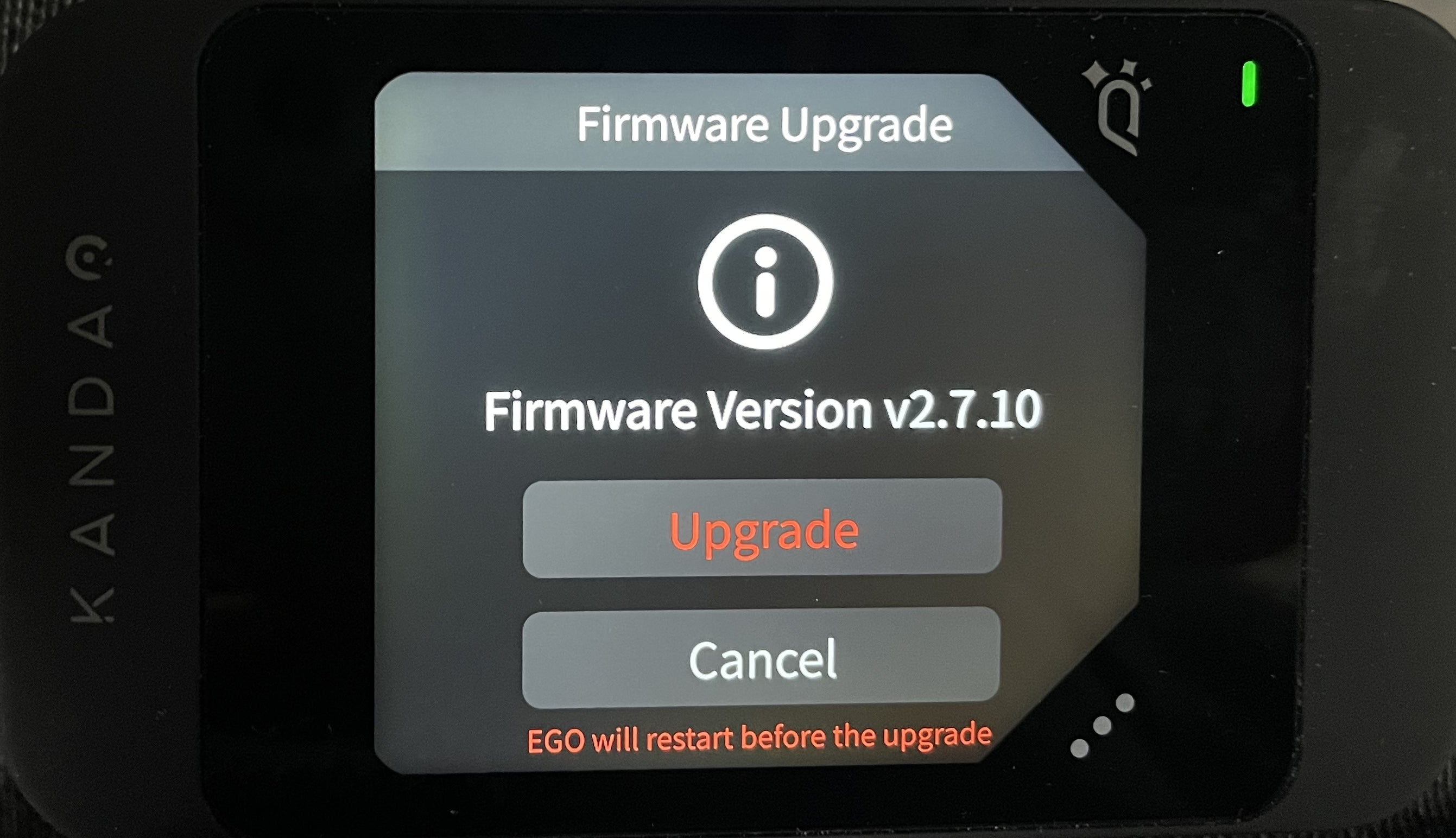 6.Check whether the firmware version is the latest by going to the "Settings" menu, scrolling down, and tapping "About Camera."
Upgrade via QooCam APP
1.Connect your camera to the QooCam App, and a prompt will appear to download the latest firmware if an upgrade is available.
*If there's no prompt, stop the app in the background, restart, and reconnect.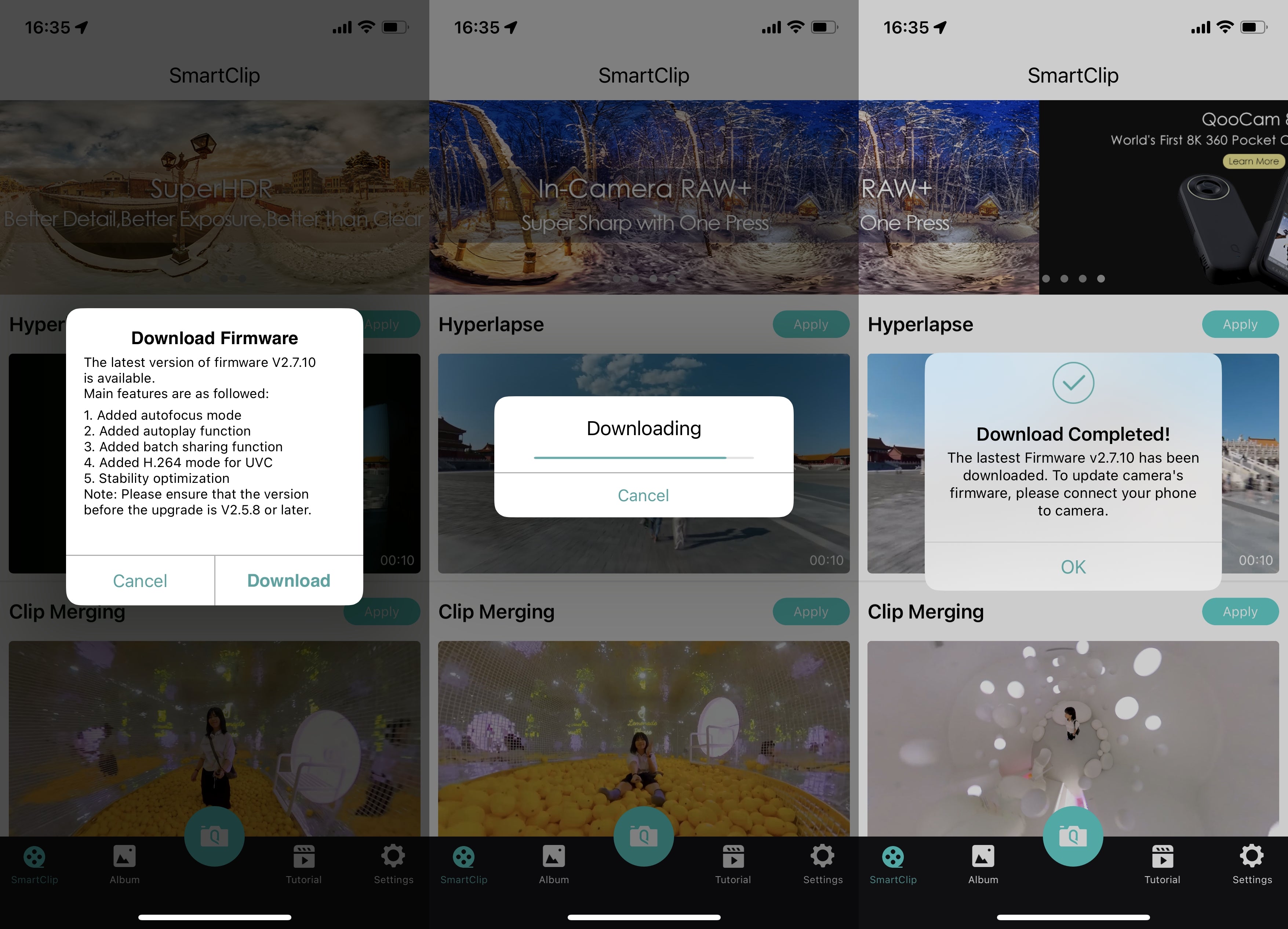 2.Once the app downloads the firmware, it will automatically transfer it to the camera, which will then start the upgrade process. After the upgrade is complete, the camera will restart.
*If the firmware is not transferred automatically, stop the app in the background, restart, and reconnect.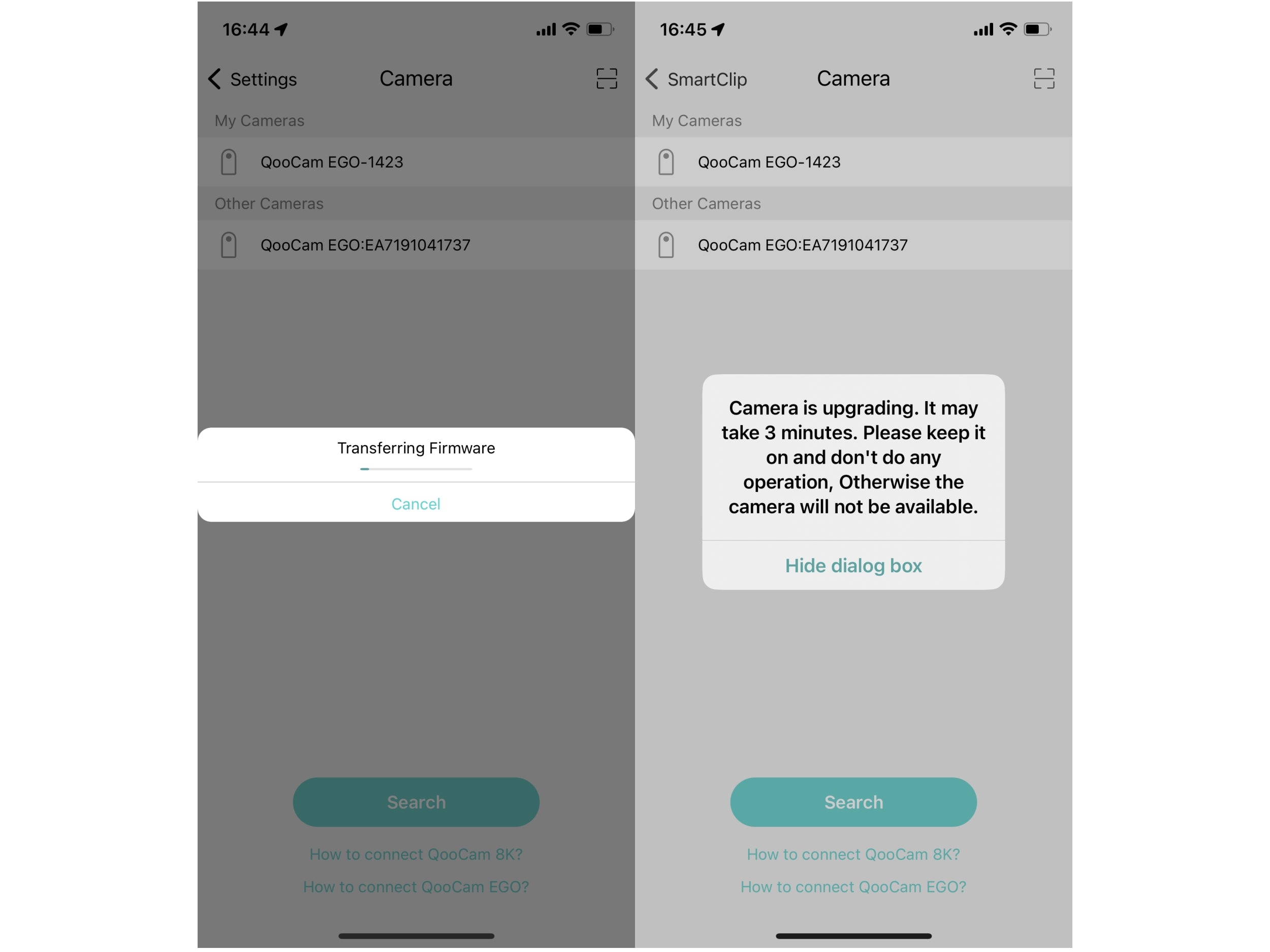 By following these instructions, you can upgrade your QooCam EGO firmware easily and ensure that your camera is running at its best.