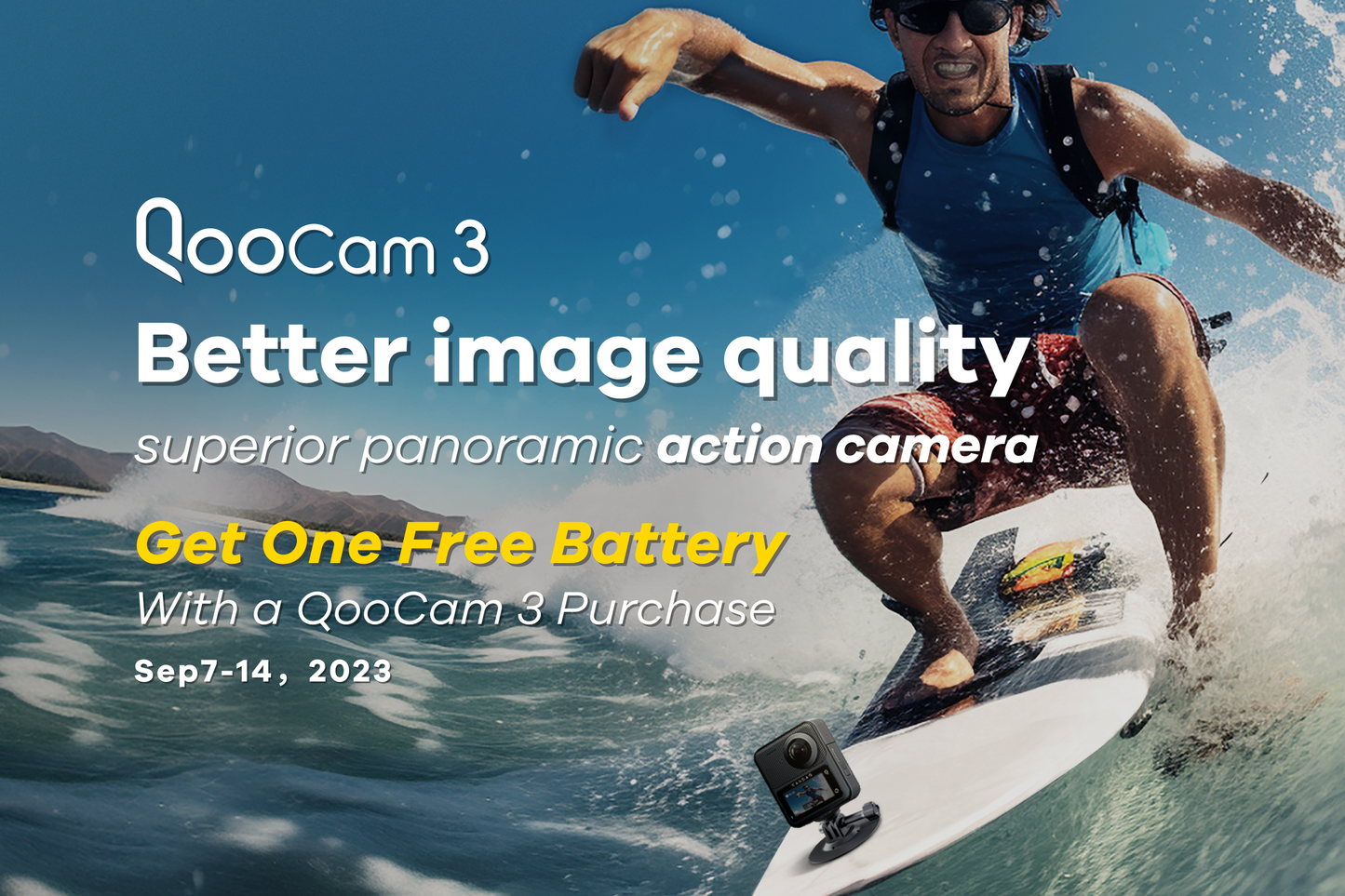 Kandao Technology is excited to unveil our newest 360-degree camera, the QooCam 3. Boasting dual fisheye lenses for comprehensive angle coverage, it produces stunning 5.7K 30FPS 360° videos and high-resolution 11K panoramic photos. Equipped with a wide F1.6 aperture and two 1/1.55-inch sensors, it excels in low-light conditions, delivering vivid and intricate imagery. Plus, its integrated stabilization ensures seamless shooting in various scenarios, from aerial and handheld to biking and off-road racing.
360° Vision with Unparalleled Clarity
At the heart of the QooCam 3 are two cutting-edge 1/1.55-inch sensors paired with a fast F1.6 aperture. This dynamic combination empowers the camera to deliver image quality that approaches that of a 1"-sensor camera, ensuring you capture every moment with exceptional clarity and detail. No matter the lighting conditions, the QooCam 3 rises to the occasion, producing brighter and more detailed images even in low-light environments.
Audio SuperSteady and 360° Ambisonic
QooCam 3 doesn't just focus on visuals. It's a true sensory experience. With its 360° Ambisonic audio, you'll enjoy spatial and immersive sound that complements your visuals perfectly. After Audio SuperSteady processing, regardless of how the camera rotates during shooting, it can always ensure that the sound comes from the correct direction.
Capture the World in Unprecedented Detail
When it comes to detail, the QooCam 3 leaves no stone unturned. With the capability to capture astonishing 62MP 360° photos and 5.7K 360° videos, every shot becomes captivating. But it doesn't stop there. The DNG8 mode with the RAW+ software enhances every detail by capturing eight files in one frame and merging all details into one, making your content truly a masterpiece.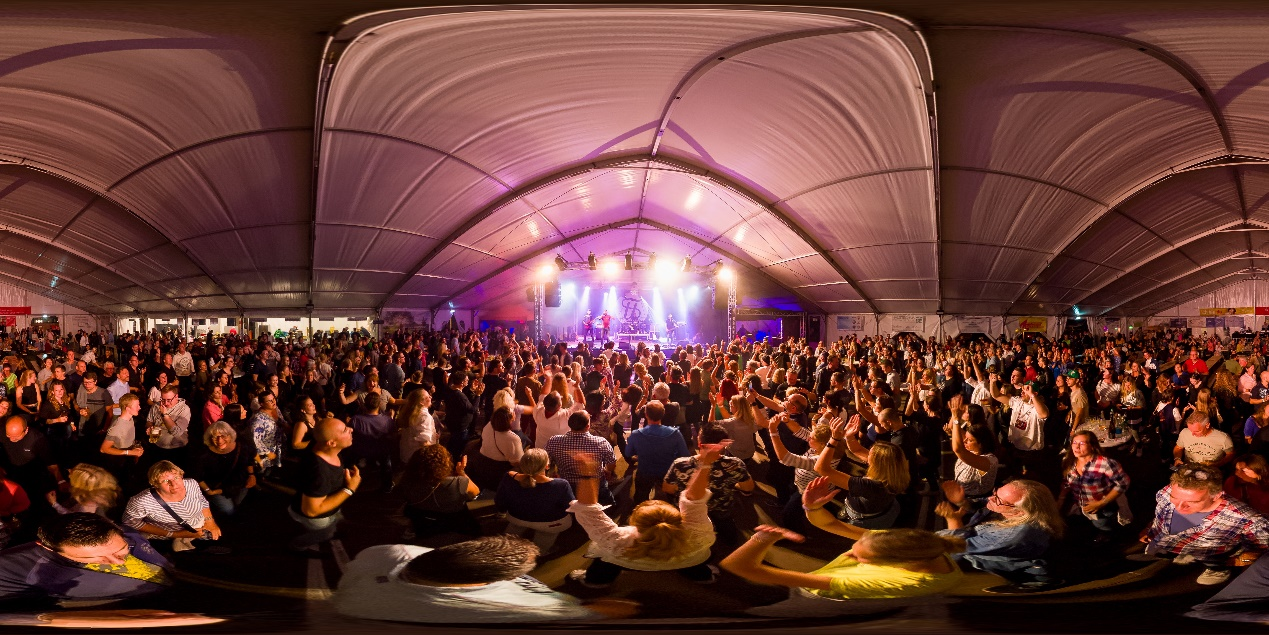 (A Low-light footage from QooCam 3 photoed by Bart Achilles)
Kandao's Pioneering VR Technology
Kandao Technology is renowned for world-leading technology and professional VR products that set industry benchmarks. Leveraging expertise and cutting-edge advancements, Kandao empowers the consumer-grade QooCam 3, redefining imaging excellence. With QooCam Studio and Raw+ software processing, QooCam 3 surpasses optical limitations, capturing enhanced panoramic photos that preserve rich image details and deliver exceptional quality.
Unleash Your Creativity
QooCam 3 is not just an action camera. It's a creative powerhouse. With features like interval shooting with long exposure and time-lapse, you can bring your unique vision to life. Thanks to its advanced 6-axis gyroscope, enjoy effortless stability in every shot, whether you're in the air, on the ground, biking, or racing off-road.
Seamless Control and Editing
Taking control of your content has never been easier. QooCam 3 comes with a user-friendly app for remote control, easy sharing, and quick editing, giving you complete creative freedom. And for those who demand professional-grade post-processing, we offer PC software to take your content to the next level.
Affordable Excellence
At Kandao Technology, we believe in delivering groundbreaking technology at accessible prices. The QooCam 3 is no exception. Priced at just €389, it's an investment in your creativity that won't break the bank.
Exclusive Offer
As a token of our appreciation for your support, we're giving away a free battery with every single QooCam 3 purchase from September 7th to 14th. Don't miss out on this limited-time offer to elevate your 360° content creation.
Mark your calendar and visit eu.kandaovr.com to get your hands on the QooCam 3. Join us in shaping the future of immersive content creation and embark on a journey of limitless creativity. Capture every angle, every moment, every adventure with QooCam 3.
Learn more about Kandao QooCam 3.